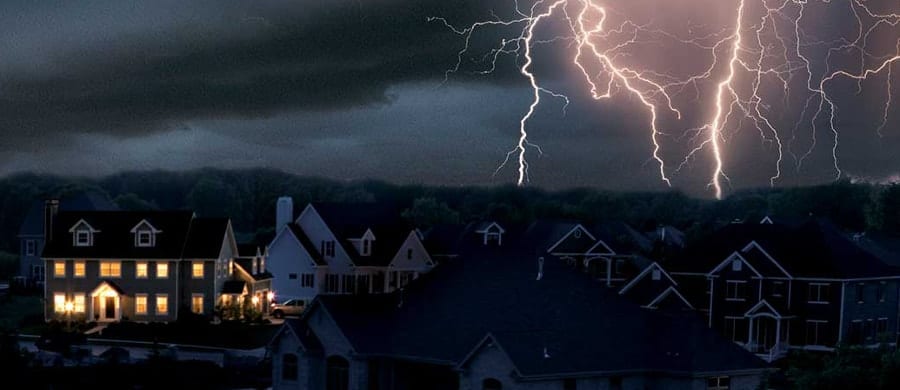 Wherever you live in Minnesota, Wisconsin, North Dakota; the Twin Cities, Metro, Duluth, Rochester or any surrounding area; at a moments notice you can be having a normal day watching TV, with the airconditioning running, then the next minute you're sitting silently in the dark.
Power outages can strike suddenly without care for your plans or activities. Some power outages are brownouts, in which you experience a temporary interruption in voltage making the lights dim. Whereas, blackouts are complete absences of power that could last hours, days or weeks in the worst circumstances.
Knowing what to do when the power goes out can minimize the uncertainty and disruption to your life. It all starts with being prepared and ready to take action. Midwest Electric & Generator has many solutions for your peace-of-mind.
How to Prepare For a Power Outage
There are some instances when power outages are planned. Brownouts and rolling blackouts are often deliberately implemented by power companies to cope with peak power demands and/or to prevent a worse blackout. Your utility company should alert you for any planned outages you may experience.
Here are a few links to view outage maps for quick reference:
https://www.mnpower.com/OutageCenter/OutageMap
https://www.xcelenergy.com/outages_and_emergencies
https://www.centerpointenergy.com/en-us/residential/services/electric-utility/outage-center?sa=ho
Other causes of power outages include:
Storms
Lightning strikes
Downed lines
An overloaded grid
Transformer explosion
Solar flares
Updates and repairs to infrastructure
Snow and ice
Strong winds
More than likely, a power outage will strike without warning due to inclement weather. You do not want to be scrambling to figure out what to do when you could have had a plan in place all along.
Stock Up on Essentials
During an extended power outage, it might be difficult to buy food, water, and other supplies. Not only will demand be extremely high, but store computer systems could malfunction and interrupt the purchasing process.
Have a gallon of water per person per day and nonperishable food stocked up ahead of time. Just knowing you have what you need to survive will reduce the stress and anxiety caused by a power outage.
Get Backup Power
Midwest Electric & Generator has tons of options for a backup electric generator. This is one of the most important things you need during a power outage. It will make it seem like you don't have a power outage at all, depending on what type you get.
Whole-home standby generators will turn on automatically when they detect a power outage. If properly sized, they can power most, if not all, equipment in your home during an outage. Once utility power comes back on, they automatically switch off. No need for you to go out into the elements and risk harm to yourself or your family.
Residential standby generators are slightly larger than a standard airconditioning unit. They are hardwired with a transfer switch that cannot be installed overnight, so planning is necessary. Midwest Electric and Generator's technicians are all factory trained and certified. They are truly the generator experts in the industry!
Portable generators are smaller, less expensive options to keep critical appliances powered during an outage. Always run them outside because they release carbon monoxide. Also keep in mind that portable generators require the homeowner to take action by hauling extension cords, gasoline, and facing whatever elements to start the generator. The portable generator will also not support the whole-home appliance load. So be mindful of what is important to have running during a power outage.
**IMPORTANT** Never back-feed or connect your generator directly to your home's electrical system. Instead, connect appliances directly to the generator by running cords outside or via a manual transfer switch.
Stay Informed
Follow the news for real-time weather alerts and be aware of any planned power outages from your utility company. Lightning, ice, and strong winds can all cause power outages either directly or indirectly, so if these conditions are expected, be ready for the lights and other appliances you have to go out.
What to Do During the Outage
As soon as the lights go out, there are a few steps you should take.
Find out what's going on. Is the power outage affecting your neighbors, your neighborhood, or just you? Figuring out how widespread it is can help you appraise the severity. You should also report the outage to your power company to make sure they're aware.

Turn the battery-powered radio on that you have in your emergency kit, or track the weather on social media. Both can help you figure out what is happening and when you can expect the lights back on.

Unplug your appliances. When the power comes back on, the initial surge can damage your appliances, especially if they're not plugged into a surge protector. Electronics, such as TVs and computers, are particularly sensitive. To prevent damage, unplug everything as soon as the power goes out. Midwest Electric & Generator offers the installation of Whole-Home Surge Protection as well.
Check your water. When the power goes out, water treatment centers might not be able to effectively purify your water. Contact them to find out, or keep your ears open for any boil alerts. If you have water stocked up, though, you shouldn't have a problem.
Conserve your phone's battery. Your phone is your lifeline to the outside world. A power outage is not the time to waste battery life playing games or browsing the internet casually. Unless you have a battery charger on hand, don't use your phone carelessly.
Stay Warm (Or cool). A power outage will most likely interrupt your home's heating and cooling if you don't have a backup generator. If it's cold, dress in layers and use extra blankets. If it's dangerously hot, either run a battery-powered fan or drive somewhere cool, like a library.
Many homeowners have questions when a power outage hits. Appliances we take for granted every day suddenly don't work and can leave you in a panic. Midwest Electric & Generator is here to help with these frequently asked questions: 
Does Hot Water Work When Power is Out?
Most modern water heaters rely on some degree of electrical power and will not work during a power outage. If it's an electric tank or tankless model, then you're out of luck. If you have a gas tank or tankless water heater, it will still need the main power to switch the pilot light on and heat the water. Only a few, mostly older gas tank water heaters will continue to work.
If you need to shower during an outage, do so early on while the water in the tank is still hot. Once that water cools, that's it.
Will My Gas Stove Work During a Power Outage?
Gas burners on modern stoves are controlled electronically and will not work during an outage. Similarly, your oven relies on an igniter and won't turn on.
You can still get a burner to work, however, by putting a match to it and turning the gas knob to the low position. The match will ignite the flame. Just be very careful doing this.
How Long Can Food Last in the Fridge Without Power?
According to the U.S. Department of Agriculture, a full freezer will stay safely cold for 48 hours during a power outage, while a half-full freezer will last 24 hours. In the refrigerator, food will remain safe for four hours during a power outage.
When the power goes out, don't open the fridge or freezer unless you really must. If you anticipate a prolonged outage, start eating the perishable foods in your fridge first so they don't go to waste. Take out multiple items at once so you don't have to open and close the door repeatedly.
Who Do You Call During a Power Outage?
Knowing who to call when power is out is extremely important. Do Not call 911 just to report a power outage unless you or someone in your home is hurt or in danger. It's irresponsible to divert valuable 911 resources from the people who need them most.
Instead, call your local non-emergency number or your power company to report an outage. These resources can also help you keep track of the outage and offer estimates for how long it will last. Remember to stay calm. Most power outages will be minor inconveniences instead of life-threatening situations.
How Do I Start My Generator?
If you prepared for an outage by purchasing and installing a whole-home standby generator, congratulations! You're life just got a whole lot easier. Sit back and in less than 30 seconds your automatic generator will kick on and everything that is backed up to standby power will run as if nothing ever happened.
If you have a portable generator, you will need to follow the safety considerations and guidelines found in the "Quick Start Guide" provided by the manufacture of your specific portable generator unit.
After the Outage
When the lights come back on, there are a few commonsense steps to take.
Check for Flooding
If your power outage accompanied a severe storm, you should check for basement flooding, especially if you didn't have backup power and your sump pump went out.
Turn on Appliances
With the power back on, you can start plugging in and turning on essential appliances again. Do so gradually to allow the system to stabilize. Then you can turn on your secondary electronics.
Clean Out Your Refrigerator
If the power outage lasted more than four hours, the perishable food in your fridge is no longer safe to eat, and you will have to throw it away before you forget. Remember, your freezer food should still be fine unless the outage lasted for a day or more.
Get Ready for the Next Outage
If you went through the supplies in your home emergency kit, remember to restock for the next power outage. At this point, if you didn't have a backup generator, you might appreciate its value even more. And don't forget to reset your electric clocks because they stopped at the time of the outage!
Contact us today to schedule a free virtual estimate. Trust the experts at Midwest Electric & Generator to provide the very best peace-of-mind to all homeowners and businesses.
http://www.midwestgenerators.com
Twin Cities   612-284-1550
Northland    218-264-6310