Automatic Power Protection For Life Uninterrupted
It is smart for individuals and families to develop some type of family disaster plan,  communicate it to all family members, and maintain it for emergencies. What would you want to include in that disaster plan? What if there was a power outage for days or weeks? Are you prepared to have water, heat, a/c, or lights? How will you store your food or protect your home from flooding? If any of these questions hit home, a standby generator backup power for protection is what you need.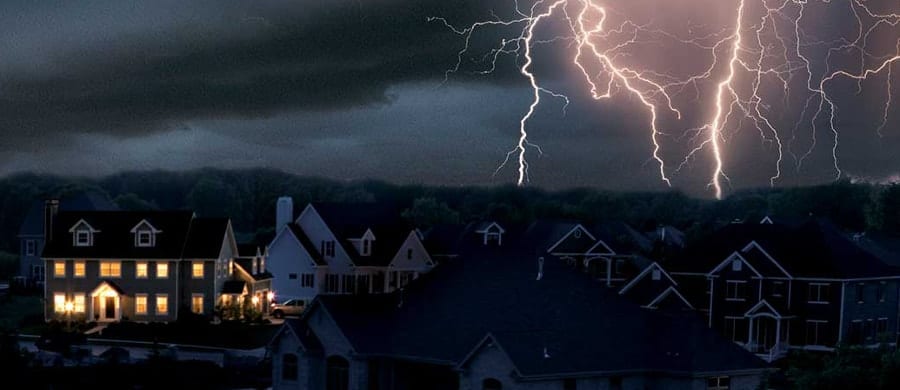 It is not a matter of "if" the power goes out, but "when" the power will go out next. Standby generators have always been popular in smaller rural communities, second homes, and with properties that are off the grid. With people working from home during the pandemic, we are more dependent on our homes than in the recent past. Now more than ever before, the internet and electricity play a vital role in daily life.
Midwest Electric & Generator has received record numbers of inquiries about standby generators, battery storage and hybrid systems. People are truly concerned about what would happen if the electricity went out in their home in the summer due to the wind and rain that storms bring. Downed utility lines happen often and in some areas are slow to repair and restore power. The professional generator installers at Midwest Electric & Generator provide service throughout Minnesota, Wisconsin, and North Dakota and have seen numerous areas affected by outages. Specifically, the Twin Cities, Metro, Northland, Duluth, Rochester, and St. Croix River area are frequently affected by prolonged outages.
Power Outages Are More Than Inconvenient
There can be a sudden loss of air conditioning and cold storage utilizing refrigerators and freezers. When the power turns off and on, there is also the potential of damage to electronic equipment and data stored on computers. The brown-out or cycling of power can be costly to replace electronics damaged. Health can be compromised with the elderly and immune-compromised individuals. Items you may not think of being essential now become relevant! You will need to power a sleep apnea machine, cell phone, computer, oxygen tank, power lift chair, or have lights to see. For some, you will need power to run a water pump to ensure water is available and fresh.
The solution can be found by adding a dependable, alternate source of power
There is no question to the advantage a home or business has with a backup power source. Having an automatic standby generator allows you to take control of your power and protect what matters most. It is an investment that pays for itself in peace-of-mind. Midwest Electric & Generator is the only Power Pro Premier dealer in the 5-state area. Providing quality products from the top manufacturers such as Generac, Kohler, Cummins, Briggs & Stratton, and Winco. Feel confident with your decision to trust the experts at Midwest from the day you book your Free Estimate. Whether you have been researching generators for a long time or new to the backup power world, our team is here to answer any and all questions. To assist you further, below are a few frequently asked questions.
How do generators work?
There are lots of generators on the market with varying technology. Automatic standby generator units come with control logic that constantly senses the flow power from the utility company. When the electricity ceases to come from the power company, the generator system automatically switches to generator power and restores the power in 30 seconds or less. When the power is restored there is a 15-minute delay before the generator turns off and the switch is reset. This entire operation is seamless and fully automatic. No need to be home or do anything with the system. You will even get a real-time notification via email or text message that your generator is running. This is huge for people who are often away from the home or business for long periods of time.
Residential Standby Generators
Standby generators run on natural gas or propane and use a battery similar to the one in your car. If a home does not have natural gas from a provider, propane would need to be made available on the property. Midwest Electric and Generator handles all necessary permits. All installations are to current electrical code, and state, county, or city restrictions.
What size unit will I need?
First, you will have to decide if you want a whole-home solution. Whole-Home standby generators power all the electric appliances.  Everything continues seamlessly and automatically. Do you want to just keep the major items like AC, lights, and refrigerator backed up? Can you get by without the internet, an electric stovetop, and a microwave for a bit while electricity is restored? All of these questions, along with the square footage of your home, will help to ensure that you get the generator that will do the job you are asking it to do. Midwest Electric and Generator offers all size ranges for residential, commercial, and off-grid/hybrid system customers.
Can I install a generator myself?
To maintain the integrity of the warranty on a new generator, standby generators must be installed and maintained by a factory-certified generator technician for the brand you choose. A certified generator technician will also be able to service the unit for you. There are many advance electrical and gas work needed. Be sure to hire an experienced and skilled Master Electrican, such as the generator technicians at Midwest Electric & Generator. Midwest stands behind their products and service for the lifetime of the generator. Monitoring your generator unit after installation and providing maintenance, service, parts, and warranty work if and when you may need it, 24-hours a day!
What kind of maintenance do generators require?
Just like any type of equipment with a motor, your generator unit will require maintenance. Residential standby generator units are programmed to perform a weekly check to ensure that they are ready to go when the need arises. With today's technology, your generator unit will have an app that allows you to monitor the unit from wherever you are. You will be informed when an oil change is needed or the battery life is getting low. Annual oil changes are required in the states of Minnesota, Wisconsin, and North Dakota due to climate-related condensation. Similar to your car battery, your expected life is three to five years typically.
Can I hire someone to do the maintenance? 
Sign up for Midwest Electric & Generator's 3-Year Maintenance Plan! Factory certified generator technicians will service your unit, transfer switch and gas regulator to ensure proper function annual. No need to call and set up an appointment! All that is needed is access to the generator and transfer switch. Supplying you with a full diagnostic report, you are able to see anything that may be needing attention in the future.
Standby Generator Backup Power Protection You Need
Knowing what to do when the power goes out can minimize the uncertainty and disruption to your life. It all starts with planning ahead. Now is the time to invest in standby power and never feel powerless again.
Call the experts at Midwest Electric & Generator TODAY! 
Twin Cities 612-284-1550
Northland  218-264-4310
LIVE CHAT right from the comfort of your home or office
www.MidwestGenerators.com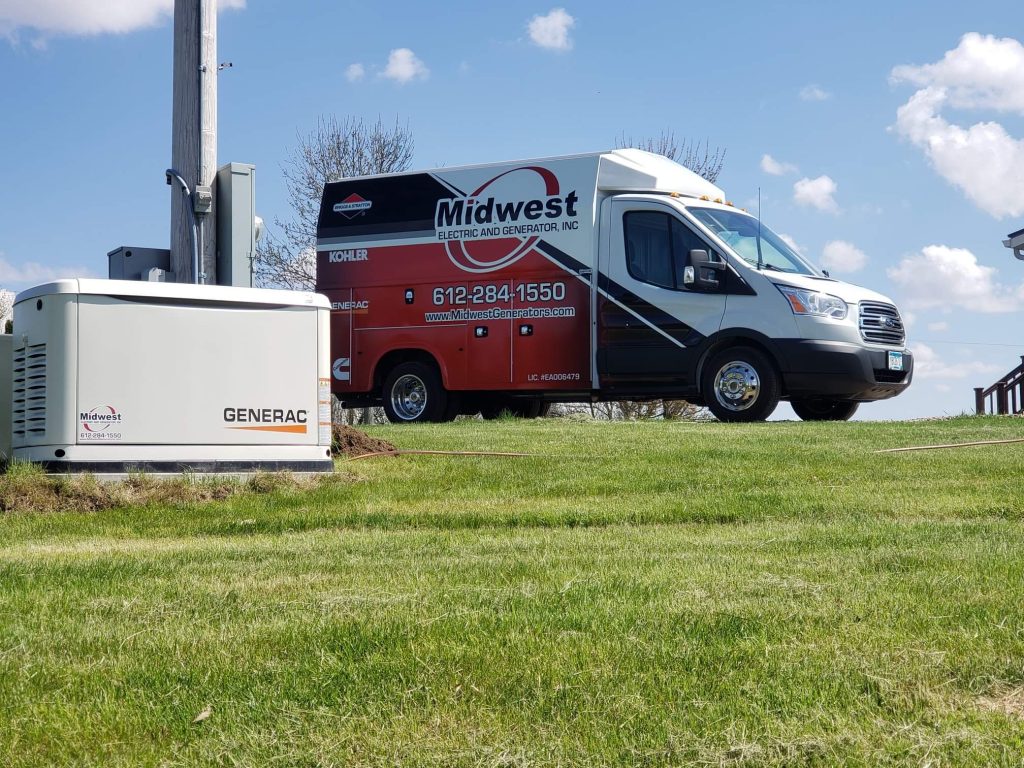 Standby Generator Backup Power Protection You Need