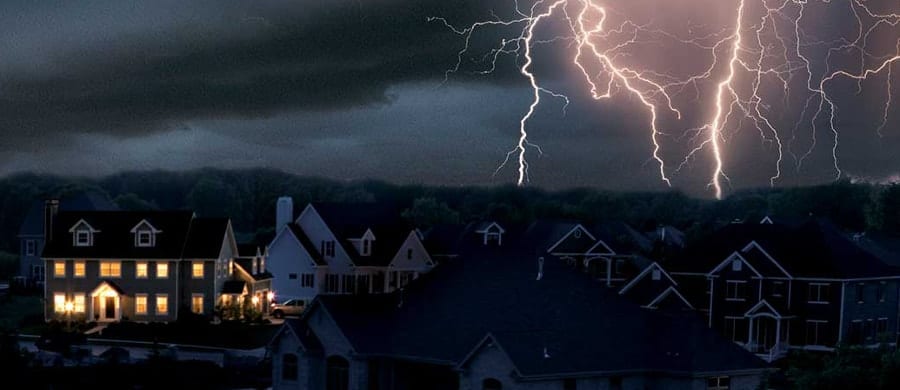 It's no surprise to the Minnesota Generator Experts that everyone experiences power outages, and it is not a matter of "IF", but WHEN. Additionally, with the ongoing effects of the COVID-19 pandemic, nationwide rioting, and an outdated, aging and susceptible infrastructure, there is no better time than NOW to protect your home and family with the ultimate peace-of-mind.
With many working from home (including myself and my wife with our four children) the current reliability of the electrical power infrastructure is a great concern. Who could have even imagined the world we live in today? Can you imagine, never having to deal with a power outage again? No flooded basements, sump pump problems, food loss, or frozen pipes in the winter?! Chances are if you are working from home this is also tax-deductible. Make sure to check with your accountant!
The weather can be unpredictable in Minnesota, to say the very least. When it comes to protecting your home, business, and family, it's crucial that you are prepared and protected. If rain and thunderstorms, snowstorms, high winds, or possible vehicle accidents cause power outages in your area, a standby generator can keep your electricity running automatically. For businesses, no power often equals no income. For a family, it can bring school, work, and leisure to a screeching halt. Generac Automatic Standby Generators provide the most robust and reliable emergency backup power solution.
While a portable generator is useful for people who rarely require backup electricity, it cannot power an entire residential or commercial property. Portable generators require regular refills and won't work in your absence. On the other hand, the standby generator is more of an investment. It offers full protection and a return on your investment in the long run and protects you against losses.
How Does a Standby Generator Work?
Automatic standby generators are permanently installed similarily to your airconditioning unit or close to the gas meter or electrical box to be the most cost-efficient. Standby generators enclosures are made to protect from rodent intrusion and the elements.  Air-cooled units from the 7.5kW to the 22kW run on either propane or natural gas. Larger liquid-cooled units have the availability to run on diesel as well as propane or natural gas. With the proper manufacturer recommended maintenance, you can expect your generator to last for 30 years!
Generac standby generators turn on automatically, within 30 seconds of a power outage. This means the transition is basically seamless, which can prevent lost income if you're running a business. If you do any work from home or you're studying, this type of generator can give you the peace-of-mind that you have constant access to electricity.
Stationary generators are especially useful for when you're on vacation, as they will automatically turn on, and have the ability to alert you or your generator provider of possible issues in real-time. All your perishables would go to waste if you had a portable generator because it wouldn't switch on your absence in case of an emergency. Upon resale of your property, you can expect to get at least an 80% return on your investment with a standby generator unit.
How Does a Portable Generator Work?
Portable generators tend to run on gasoline, making them less eco-friendly than their permanently fixed counterparts. They usually produce less power and make more noise than a stationary generator, but they're a lower upfront cost. A portable model requires careful storage, and you have to bring it outside when it's needed. You'll need to protect it from the rain with a canopy or cover.
Once you've switched it on, you may need to choose what you use it for. It's unlikely it'll be able to power everything in your home or business. To keep it operating, you'll need to have a significant amount of fuel stored.
Portable Generators vs Automatic Standby Generators
Installation
Portable: These generators are usually heavy, and they're almost always fueled by gasoline. When you need to use it, you'll have to take it out of storage and set it up. May find it burdensome to set up on location, fill it up with fuel, and switch it on. You cannot use a portable generator indoors, and you'll need to protect it in case of rain.
Standby: A standby backup generator needs to be installed by a professional generator installer. Once the job is complete, an inspector will need to check that it's installed safely and properly. When it comes to using it, you don't need to do anything; the standby generator seamlessly transfers power within 30 seconds or less.
Monitoring
Portable: You need to be present to make use of a portable generator. So, if you go on vacation and there's a power outage, all perishables will spoil, the sump pump may fail and your home's security may be compromised.
Standby: These generators turn on automatically when they detect a drop in power. They're connected to a reliable energy source, also Generac generators have the ability to be monitored 24/7 by WIFI or cellular LTE monitoring options so that you can rely on them during an extended power outage, and you won't need to store fuel.
Power
Portable: The amount of power you get from a portable emergency power source depends on the size of the unit you choose. You may be able to get one large enough to power kitchen appliances, but you might need to turn off the lights.
Standby: Standby generators also come in a range of sizes, but they can usually power much more than a portable generator.
Noise
Portable: Portable generators can be very loud when running.
Standby: A standby generator usually runs a self-test once a week for a short amount of time, so you'll be able to hear it at home then. They're generally quieter than portable generators.
Maintenance
Portable: As long as you make sure the fuel tank is empty each time you return it to its storage place, it still needs regular maintenance to ensure fluids and fuel are in good condition.
Standby: Most stationary generators give you some kind of signal when they require maintenance, but you should also get them routinely checked annually. Midwest Electric & Generator provides factory trained and certified technicians who are skilled to perform maintenance, make repairs, diagnostics, and warranty work.
Cost
Portable: The unit itself is affordable, you should still have a manual transfer switch installed to ensure safe operation, eliminating the chance of an electrical mishap.
Standby: A standby generator costs more than a portable model, however, you will save money in case of a power outage. You also will gain the capability to power more circuits on backup power. Plus the added return on investment on your property if you decide to sell.
What Makes Generac Standby Generators Stand Out?
Generac standby generators last as long as 30 years or the equivalent of 3,000 hours of use. Keeping your generator unit properly maintained could make them last even longer. Midwest Electric & Generaotr and Generac are committed to minimizing its impact on the environment by making sure it can run using eco-friendly fuel, which is ideal for people who are conscious of their carbon footprint. A wide range of generator types are available, including models that can serve residential, commercial, industrial and off-grid/hybrid installation customers.
We are the Minnesota Generator Experts! 
At Midwest Electric & Generator, we do not take lightly being the Minnesota Generator Experts! Our team of professionals has seen it all and no job is too big or too small. Midwest offers protection from power outages to customers of Minnesota, Wisconsin and North Dakota.
Let's Get Started!
Book A FREE Estimate Today!

Offering Easy & Stree-Free Virtual Appointments To Meet The Needs Of Our Customers
Prefer to meet onsite? No problem! Our estimator will come prepared with hand sanitizer, mask, gloves, and sanitizing wipes.
Midwest Electric & Generator is the leading generator contractor and the only Power Pro Premier dealer within the five-state region of Minnesota.
We provide you with exceptional value, service, and peace-of-mind with our 100% satisfaction guarantee and dedication to the generator industry.
Check out our reviews and see for yourself why we are known as the Minnesota Generator Experts!